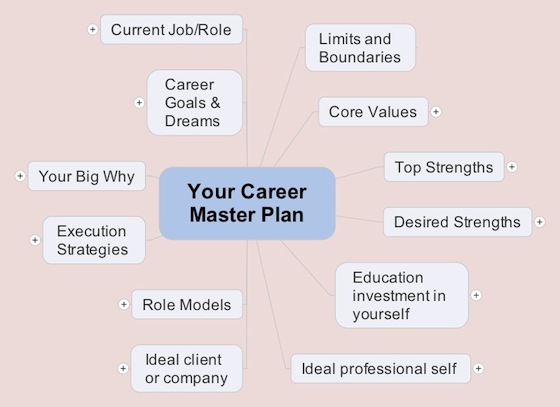 This past week, I worked with one of my clients from the career coaching program to create her career master plan.
She is a young, smart, and motivated entrepreneur finding her way in this world. She has lots of great ideas with plenty to offer the world.
What we needed to do for her was to build her career master plan with a mind map through brainstorming, idea organization and categorization.
We decided to accomplish this using the most powerful tool I know, a method that I have often used with clients, students as well as in my own projects, that of mind mapping! [Read more…] about The Power of Mind Maps to Build Your Career Master Plan