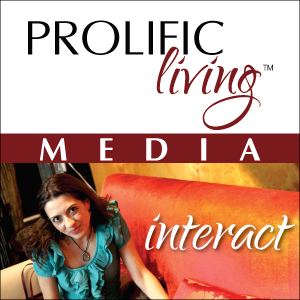 Welcome back to Episode #5 of The Daily Interaction podcast.
Inspired by an unsolicited, inaccurate criticism that I received about my blog, I am devoting this podcast to my best practices on handling constructive feedback and harsh criticism in your life. If you are putting yourself out there, doing something you believe in and making a difference, no doubt you will at some point be criticized and attacked and how you handle those situations will determine your success later in life!
Episode 5:

(download .mp3)
The iTunes Page: Subscribe & download!
RSS Feed: Follow the Feed!
Wanna podcast like a pro? Take Cliff's Podcasting A-Z course on Sept12th? Listen to my testimonial on his page, & use the code PROLIFIC for $100 discount!
Your Weekly Friday Show Notes:
1. The quote from Twitter on why it helps to remember what others think of you is generally none of your business.
2. What is the difference between good constructive feedback and harsh uncalled-for criticism and how to distinguish between the two.
3. My experience with the unsolicited and uncalled-for criticism from a misguided soul toward me and my blog and why this type of thing will happen to you when you put yourself out there in the world.
4. Proof that my mom knew me best at the age of 20, and only had my best interest at heart with her feedback about my boyfriend even though it took me such a long time to see it.
5. How to have faith that your loved ones and your caring peers and business partners are most likely giving you constructive feedback, rather than criticism and how to take the feedback.
6. What to do when you get unsolicited, uncalled-for criticism, what are the motives of those who give such a feedback and what situations would justify a response in order to protect yourself.
7. How I ended up handling this harsh criticism that was directed at me and why I think it was a justified response. Plus why I think Gary Vaynerchuck rocks on how he handles each and every negative Amazon review about his book.
8. Sharing the closing of one of my favorite episodes from the Raymond Show in how Marie's sculpture gives those of us who are trying to make our mark in this world a great, unforgettable lesson.
Your thoughts on the show: If you have thoughts and questions or what topics you want to hear about in The Daily Interaction, email me at tdi[a]prolificliving[dot]com and I will incorporate them in the show.