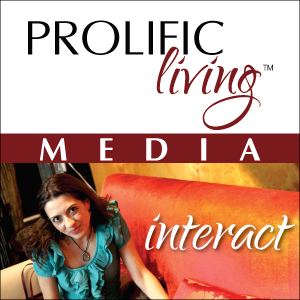 Welcome back to Episode #30 of The Daily Interaction podcast. Today's topic is how to deal with the clumsy side of you, and why slowing down is indeed the only way to get ahead because rushing about like a crazy wild person will only end up delaying you unnecessarily, not to mention causing so many other problems that are absolutely never worth it. I give you power tips on how you can tame the clumsy side of you and make it behave like a grown-up so that you no longer have these silly accidents and waste so much of your precious time cleaning up the mess that they create in your life. Enjoy!
As of this week, The Daily Interaction is also available on Stitcher. If you have a Smartphone, this is the ultimate way to listen to podcasts. Download this awesome app for free!
(download .mp3)
The iTunes Page: Subscribe & download!
The RSS Feed: Follow the Feed!
Your Weekly Friday Show Notes:
1. My big crazy confessions about the not-so-fabulous side of me!
2. The huge irony of being in a hurry and my simplest, most effective advice to you and my greatest loss for being clumsy!
3. Why we act stupid when we know so much better and the first step to the beginning of changing bad habits. One word for you: Mantra!
4. The amazing benefits of setting rules for yourself, even if it makes you feel like a child, and some of my favorite rules.
5. The act of re-conditioning your mind and your daily behavior through these simple steps.
6. The greatest advice that has changed the way I approach my days now. It is not about whether something is easy to do, it is about …
7. The downside of multi-tasking and it's not the lack of true productivity on any one task and why it is not worth it.
8. The enormous benefits of slowing down, paying attention, and pacing yourself and why they outweigh every single potential benefit of rushing.
9. The worst part of clumsy side of us: When they happen out in public and during social events, my embarrassing incident at the New Zealand blogger meet-up and why you must avoid it at all costs.
Quick Reminder: Did you know you do not have to stay in a bad job? I would love to welcome you into my Smart Exit Blueprint class where you can create your smart exit strategy out of that job and into your true path. Class starts Feb 20th.
Please tell me I am not the only clumsy person out there having all the "fun" – share your stories and tips in the comments below!
PS: To my loyal and new listeners alike: If you enjoy the podcast, please take a few minutes to do an iTunes ratings for us. It goes a long way to keep the podcast going strong and spread the word. Thank you for listening!