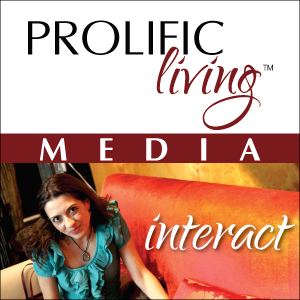 Welcome back to Episode #3 of The Daily Interaction podcast. In this episode, I shine a huge light on respect in our daily interactions, how to show it, expect it and receive it in return. This can be both in person and in our virtual communications.
Respect may seem simple and obvious on the surface but it is a devilishly complex aspect of our daily communications. How do we show respect to everyone? How do we ensure that our good intentions are perceived as such by those with whom we interact in our world and what are some smart ways you can manage those "delicate" situations where respect is concerned?

Episode 3:

(download .mp3)
The iTunes Page: Subscribe & download!
RSS Feed: Follow the Feed!
Wanna podcast like a pro? Take Cliff's Podcasting A-Z course on Sept12th? Listen to my testimonial on his page, & use the code PROLIFIC for $100 discount!
Your Weekly Friday Show Notes:
1. My unforgettable lesson in respect form the Irish couple with whom we were good friends while living in Turkey in the 1980s.
2. The truth about listening and how you can get yourself in the mode of true listening in all your conversations.
3. What to do when you are the recipient of disrespect from others and my sour experience at a recent conference with a very popular person. Oh and how to never lose your human touch in case of [extreme] popularity.
4. What to do when someone simply does not reply to your precious email communications and my super tricks on how to make this work in your favor.
5. How to handle disrespect when it is from someone important in your life's circle, someone in a high-up place with power and authority. How to keep the relationship but set the right expectations and especially demand respect.
6. And a touch on my favorite topic: punctuality. How to handle people who do not respect your time and why punctuality matters, still and to this day in our world. And why you need to watch the Birdcage – yes, it's relevant.
Your thoughts on the show: If you have thoughts and questions or what topics you want to hear about in the Daily Interaction., email me at tdi[a]prolificliving[dot]com and I will incorporate them in the show.