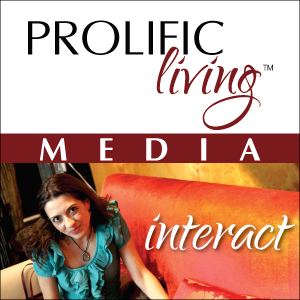 Welcome back to Episode #27 of The Daily Interaction podcast. Today's topic is how to professionally ask for your money back and how to reverse transactions with either a service provider, a vendor or a membership organization or whatever the case may be. How well do you manage this sticky situation in your life?
When you do something well, you need to admit it. I have mastered the art of professionally dealing with service providers, vendors and retailers over the years. Maybe I refuse to feel that I was wronged and maybe I can't stand the feeling of a victim in a circumstance. Either way, I have packaged the phenomenal things I have learned into practical and useful tips for you. I talk about what to do and what not to do when it comes to these sticky situations and then share with you success stories from experience.
(download .mp3)
The iTunes Page: Subscribe & download!
RSS Feed: Follow the Feed!
Your Weekly Friday Show Notes:
1. Why you should not feel bad about asking for your money back, provided this is the case.
2. Why anger is not a bad thing and how precisely you can use it to send a strong message whilst doing it with the utmost professionalism.
3. Why it is your responsibility to follow up with the vendors and the service providers and what one characteristic trait you need to make your conversations a success.
4. What two things not to do when you are going through the process and why doing these – which we are sometimes inclined to do – position you in the worst way for that refund.
5. What one tip I can give you from working the customer support desk at a networking company for years and if you remember this, you can make things work very well for you.
6. How to deal with AT&T service provider support system when you get overcharged, when you need a reversal of transaction and how to get a new Blackberry after you submerge yours in the water!
7. The shoe-repair story from Queenstown, New Zealand and why I pursued a $20 New Zealand dollar charge out of principle and what not to do as a vendor or a retailer.
8. The story of our fraudulent taxi cab in Sydney and my advice on clearing up fraudulent charges as well as making sure that the offender is not going to repeat the same horrible experience to someone else. Plus tips for the interactions that take place along the way.
9. The story of those "automatic renewals" on membership charges and what to do in those situations, my Admirals Club American Airlines membership story and what next interesting step I took that turned things around in a stuck situation.
How to show your support for the podcast:
To my loyal and new listeners alike: If you enjoy the podcast, please take a few minutes to do an iTunes ratings for us. It goes a long way to keep the podcast going strong and spread the word. Thank you for listening!