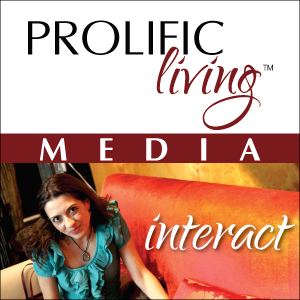 Welcome back to Episode #25 of The Daily Interaction podcast. Today's topic is about closing the culture gap and making the best impression when you meet people from other cultures and countries. What do you do the same and what do you do differently when you are in an international group setting?
I am back from the 6-week trip to the South Pacific and this trip opened my eyes to how little we truly need to survive and travel long-term. Sure there are things that shall be missed. I missed (the rest of) my clothes – and no, I really do not mind how shallow that may seem because I also managed to survive just fine without them – plus my yoga mat and cycling classes. You might miss your pet if he had to stay behind, your used office furniture that makes your work-life so comfortable or your favorite restaurant.
But travel comes with sweet rewards and that is partly a topic of our podcast today.
You know, I consider myself really fortunate but I cannot be the only one experiencing this. I have had the golden opportunity of meeting people from all over the world, either by running into them in places I have lived or by traveling to destinations around the globe. Other cultures and customs fascinate me and every time I meet someone, I challenge myself to connect with them as well – if not better – than someone I meet in my hometown. It does not matter if it is a transaction at a local market or a budding friendship.
The connection must be deep and genuine and to do this, it helps to understand how to present ourselves so that our good intention translate across other languages and borders, even if you know nearly nothing about the other culture.
Today, I give you my best tips – and a few blunders – on how to meet and greet your international friends and how to have smart interactions with them.
(download .mp3)
The iTunes Page: Subscribe & download!
RSS Feed: Follow the Feed!
Your Weekly Friday Show Notes:
1. Why I chose the topic today and how the 6-week trip to the South Pacific inspired me to think about our communications across other cultures and countries. I am writing this from the perspective of an Iranian-American living in North America but one that has visited many parts of the world, both for business and pleasure and with ties into all cultures.
2. Why to mind the foundations and why to not allow yourself to get too comfortable especially during the first few minutes of your meeting.
3. The magic of first impressions and how to make sure you make the best first impression?
4. What one thing to avoid and be super careful about avoiding in meeting your international friends!
5. What exactly it means to be the best version of yourself?
6. What it is like to experience 4 earthquakes and 60+ aftershocks and what this has to do with our Kiwi Christmas?
7. Why it is necessary to educate yourself about other cultures and why that is a necessity before going to Japan and the etiquette behind business card exchange and credit card transactions in Japan.
Request to Spread the Word:
Dear TDI listeners: I am returning home from my long world tour and cannot wait to record more episodes real-time. If you have topics of interest for Daily Interaction, let me know. Thank you and happy new year to you in 2012!